Wednesday 17 November 2021, 09:00am - 12:00pm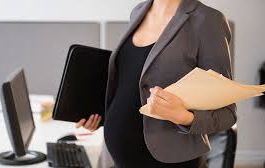 "We wish to make it absolutely clear that the right which is conferred to pregnant employees by law is an unfettered right, and therefore, it cannot be altered and/or removed by any employer. Thus a pregnant worker who has been employed for a period of more than twelve (12) months by any employer in this country can proceed on maternity leave with the knowledge that she cannot be subjected to the unnecessary hardship of dismissal from her job during or after such leave."
TD MPD 3 of 2004 - NUDE vs High Place Enterprise Ltd
Managing issues pertaining to maternity leave is an area that has proven to be challenging for many employers, despite the protection, process and responsibilities outlined in legislation. More recently, the COVID-19 Pandemic has introduced added complexities, requiring organisations to carefully and skillfully navigate the issues presented.
This session will allow employers to gain the necessary insights and knowledge to avoid detrimental errors, while adequately and correctly addressing maternity-related issues. Our objective is to assist employers to avoid any detrimental errors when addressing workplace challenges with pregnant employee.
Understanding the Maternity Protection Act

Important considerations: How has the COVID-19 Pandemic impacted the pregnant employee?

Clarifying the differences between maternity leave, sick leave and vacation leave

Work stoppages, layoffs and NIB claims

Examining maternity benefits with the NIB
Cost: $450.00 plus vat (ECA Members) | $650.00 plus vat (Non-Members)
Date: Wednesday, 17th November 2021
Time: 9:00 a.m. - 12 noon
Facilitators
Mr. Radesh Bassant, P
ublic Relations Officer, National Insurance Board
Ms. Akida Mohammed, HR/IR Consultant
HOW TO CONNECT TO THIS SESSION
Register online (below) or download a registration form and send it via email

An invoice will be generated and sent, to facilitate payment

Payment is required before meeting credentials are shared

Meeting credentials are shared one (1) day before the start of a programme

All sessions will be conducted online via the ZOOM Meeting platform
PAYMENT DETAILS
Electronic payment can be made by Online Bank Transfer, to the Employers Solution Centre, via Republic Bank account number 290-457-289-901 (Branch: Tragarete Road, Port of Spain). We encourage the use of this facility at this time. Please send us a copy of your transaction receipt/confirmation.
Payment is also accepted via cheque, in-person Linx/Credit Card and Cash (please provide exact change).
Location
ONLINE Only via Zoom